What to Look for When Choosing a Background Check Software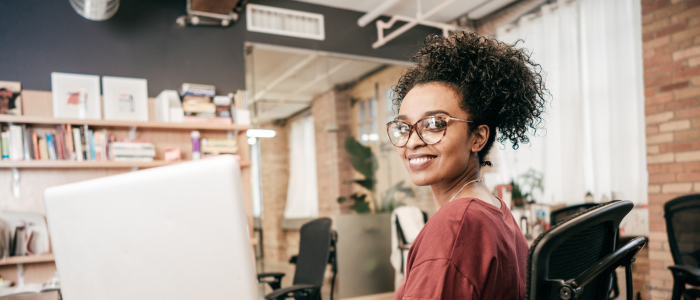 In today's fast-paced world, organizations of all sizes recognize the importance of conducting thorough background checks on their potential employees. A comprehensive background check software can streamline this process, ensuring that employers make informed hiring decisions while maintaining compliance with legal requirements. However, with so many options available in the market, it can be challenging to select the right background check software for your organization. To help you make an informed decision, we have compiled a checklist of essential features to consider:
Fast Turnarounds and Reliable Data
The hiring game is competitive and time-sensitive. You need your reports FAST and you need to have the utmost confidence that they are complete, up-to-date, and ACCURATE. This not only helps protect the reputation of your firm but can help you scoop up promising potentials faster - even beating out competitors that have offers but may be lagging on their background checks.
Compliance with Regulations
Having a background check provider that makes sure it follows federal, state, and local laws governing background checks, like the Fair Credit Reporting Act (FCRA), keeps you out of hot water. These laws lay out specific rules and procedures to make sure background checks are fair and protect people's rights. By using a service that complies with these laws, you can steer clear of lawsuits and hefty fines, which no one wants hanging over their heads.
Comprehensive Screening Capabilities
You want to dig deep and gather all the necessary information to make an informed decision. That's where comprehensive screening comes into play. By using a service that offers a wide range of screening options, like checking criminal history, verifying employment and education, conducting drug tests, and more, you get a complete picture of a person's background. It's like having a super-powered magnifying glass that leaves no stone unturned!
With access to various databases, such as national criminal records, sex offender registries, and watchlists, you can take your screenings to a whole new level. These databases act as treasure troves of information, helping you ensure thorough screenings and identify any red flags that may be lurking
User-Friendly Interface
When you're juggling a million tasks and need to turn them all around as soon as possible, the last thing you want is to get tangled up in a complicated and confusing software interface. By utilizing a platform with an intuitive and easy-to-use interface, you can navigate through the system effortlessly, saving time and frustration.

But it doesn't stop there! Clear and concise reports are another game-changer. You want information that's easy to understand the individual's history at a glance, without having to decipher complex jargon or hunt for key details. With a background check provider that provides user-friendly reports, you can quickly grasp the important facts and make informed decisions with confidence.

By having a background check platform that seamlessly integrates with your existing HR systems, applicant tracking systems (ATS), or onboarding platforms, you can streamline the entire hiring process. No more switching back and forth between different tools or manually transferring data.

Speaking of smooth, intuitive automation can be a game changer. When the software mirrors the organic workflows of your day-to-day but does all the heavy lifting, you can cut mind-numbing and time-consuming tasks from your life completely.
Data Protection and Privacy Measures
Every day, you're entrusting the software with sensitive information like social security numbers, addresses, and employment history. Your background check platform should tick all the boxes when it comes to data encryption, storage, and transmission. By meeting these industry standards, you can be confident that personal and confidential data is treated with the utmost care.
Customer Support and Training
Whether it's troubleshooting, clarifying a feature, or getting guidance on best practices, you'll need a go-to contact and helpful resources to help you continue to make the most of your software (and keep getting the best bang for your buck). Make sure your potential solutions will have a point of contact you can reach out to for any questions and are invested in your success by offering training for not just you but your entire team. Plus, ongoing education, like webinars and product newsletter help you continue to self-serve the content you need to be a superstar in the tool.

By referring to this checklist of essential features, you can effectively evaluate different providers and choose the one that best fits your organization's needs. Remember, comprehensive background check software can streamline your hiring process, reduce risks, and contribute to building a trustworthy and reliable workforce.