COVID see's increase in Gun Purchase Background Checks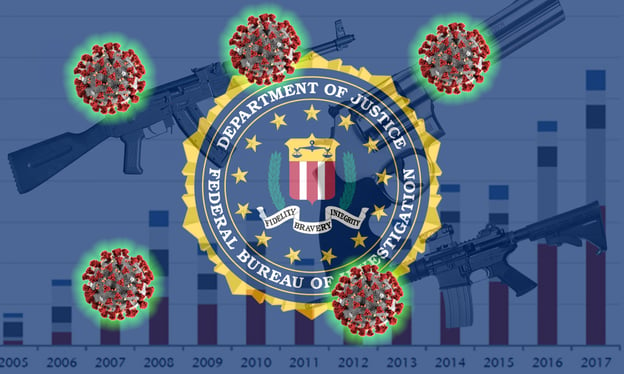 In recent months since the pandemic, gun sales have surged with last month seeing an increase in the number of background checks for gun owners, according to data released by the FBI.
The new data shows that over 3 million firearm background checks were performed by the agency in July, a number that is the third highest on record to date. The record high of background checks were completed just a month prior and from March to July, the FBI completed a total of over 17.3 million background screenings. For reference, the agency completed 11.7 million background screenings over this same five month period last year.
Through its National Instant Criminal Background Check System, the organization has been performing background checks on potential gun buyers since its launch in 98'. When the system carries out the checks, it evaluates the buyer's criminal history and various qualifications required for eligibility, when a person attempts to purchase a firearm from a licensed seller.
The surge in sales comes on the heels of the nation dealing with the coronavirus pandemic and ongoing protests around the nation.
Where are the largest numbers of reported background checks? According to FBI records, the southern states have performed a whopping total of well over 9 million background checks. The greatest numbers being found in the following states: Texas, Kentucky and Illinois. People are buying more guns than they ever have in American history.
With a recent rise in protests and looting, many Americans are taking notice of the fact that police forces are overwhelmed and need outside help. This has prompted a huge rush for buying arms.