Celebrating Over 10 years of Background Screening Solutions with a New Brand

Intelifi (formerly USAIntel) has set the gold standard for background screening solutions. With over ten accomplished years to celebrate, the Intelifi brand flourishes into a new phase of growth and success. Intelifi will now cater to a broader audience, with new strategic partners, and more comprehensive technology capabilities.
Intelifi reinforces its innate ability to cleverly adapt to business needs.
"The Intelifi brand came as a result of our expansion. We started to blossom, and simply had outgrown our existing business model. In order to house the next level of our creativity, a new vessel; a new landmark brand, had to manifest," says, Joubin Hanaie, Intelifi Co-CEO.
The new brand does not change the company's superiority in the areas of background checks, background screening software, ID scanning technology, data scrubbing, filtration, and drug testing.
"We remain loyal to our core services our company was built upon. Enhancing our brand signifies how we've raised the bar, unbound by industry standards" says Intelifi Co- CEO, Reza Faraz.
Intelifi is the industry leader in providing technological advances. In the coming year, Intelifi has announced that they will release integration tools including an upgraded Application Programming Interface (API), expansion tools for ID authentication, and a new Compliance Certification Program.
The new Intelifi brand capitalizes on over ten years of its continued commitment to providing you, the user, with the "power to know". With active participation in industry associations such as NAPBS and ASA, Intelifi gives its clients the assurance in providing accuracy and up to date information. Nationally recognized FCRA attorney, Larry D. Henry comments
"Here is an organization who has made compliance with reporting laws a top priority, and is innovative in the areas of data retrieval technology to provide timely and accurate information. Intelifi is on the right track and is positioning itself well for the decade to come."
What comes with the new Brand?
The new Intelifi website (www.intelifi.com) has been revamped with a user-friendly theme and reflects Intelifi's new direction and vision.
A new creative multiplex Headquarters Office is designed to create an environment where each department synergizes through a web of modern architecture.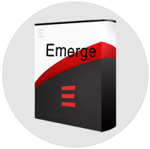 5th Generation Software release of Emerge caters to more industries with a new user-friendly interface and real-time retrieval technology.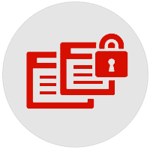 Compliance Certification Intelifi provides compliance training and educational FCRA tools to educate the industry and its clients to the ever-changing laws relevant to background screening.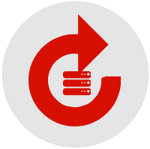 With two years in the making, Emerge's highly anticipated White Label program launched.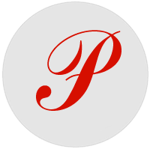 With the new Emerge Affiliate Program, new and existing Credit Reporting Agencies (CRAs) will gain access to an all-inclusive white label program. This cloud-based platform will allow CRAs to operate their business, manage their customers' accounting, and access all data and screening tools.
Furthermore Emerge Office, an internal CRM plug-in, will allow for in-house sales and support management, prospecting, and lead management.
ID Scanning Technology The new Syncpod technology is just one of the ways Intelifi showcases its ability to pioneer change in the reporting industry. Syncpod, an all-new digital desktop scanner, scans and authenticates your applicants directly into the Emerge software with a click of a button, saving time and diminishing human errors.
Intelifi has evolved but remains constant in providing businesses with a comprehensive screening procedure and system that fits perfectly into the recruitment process. Intelifi builds on its success with an eye in the future, fulfilling the needs of its clients, and creating the next generation of background screening.
To learn more about Intelifi's services and improved brand contact us +(888) 890-5077.